Bus Transfers To and From Palermo Airport



Buses to and from Palermo Airport with Bus Routes and Times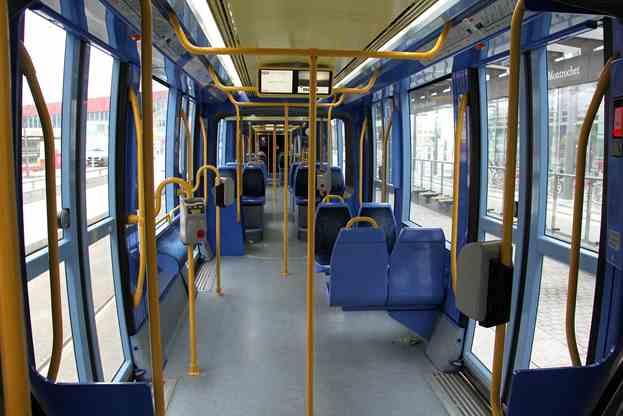 Stops for bus and coach travel can be found at the western end of the terminal, turning right when exiting the Arrivals Hall of Palermo Airport.
Bus operator Prestia e Comandè connects the airport with the city of Palermo. Their buses run frequently, beginning at around 5.00 am at the airport, and at around 4.00 am at Palermo Central Train Station, to where the buses link (www.prestiaecomande.it/). Travel time to Palermo Central Station is 55 minutes. Travelling to Politeama near the airport takes ca 40 minutes.
If you are looking to travel onward to Trapani, there are Buscenter buses leaving Palermo Airport several times a day (https://buscenter.travel/), at 9.45 am, arriving at 10.55 am for example via Line W77, and at 11.45 am (line W78), at 2.54 pm (Line W80) and at 6.45 pm (Line W82). A single journey costs 8.00 euros. The maximum luggage allowance per person is 20 kg for a travel bag or suitcase, and 5 kg for a piece of hand luggage.
AMAT Palermo SpA buses depart from Palermo's main railway station (http://amat.pa.it/) for destinations like Monreale, but operate mainly inside the city's historic center. A free shuttle operates between the Basile node and Piazza Independenza and there is a Free Centro Storico shuttle (orange) that also operates inside Palermo's limited traffic zone that covers most of the historic city center.
AMAT's Blu Zone buses, for example Zona P7 buses, cover via Libertà, Notarbartolo station, via Terrasanta, Piazza Diodoro Siculo, Via G Cusmano and Via Catania.
Zona P3 buses stop in Piazza Verdi, Via Francesco Crispi, Via Emerico Amari, Via La Masa, Via C. Di Maria al Borgo, Via P.pe di Scordia, Via Quintino Sella, Via B G Puglisi, Piazza don Sturzo, Via Roma, Via E Lombardi, Piazza Colonna, Via Cavour and Piazza XIII Vittime Lato Monte.
In zones P1, P3, P5, P6, P7, P8, P9, P10, P11, P12, P13, P14, P15, P16, P17 and P18 bus tickets are valid for one hour only, costing 1.00 euro per trip.