Taxi Transfers To and From Palermo Airport
Find Unbeatable Value Taxi Transfers


Palermo Airport Taxis - Fares, Distances and Where to Find Them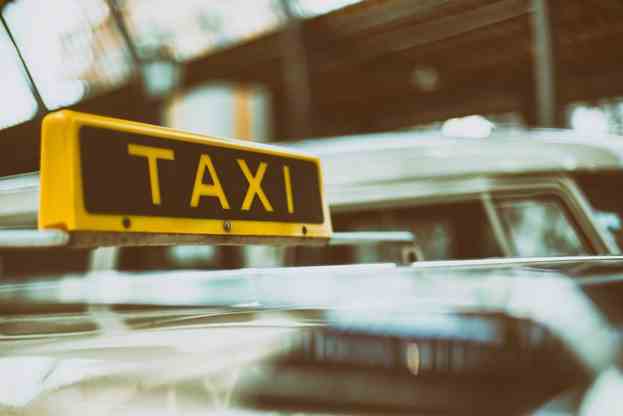 The taxi rank is just outside Palermo Airport. If there is no taxi waiting outside the terminal, it takes around 20 minutes for a taxi to arrive, after calling one of the airport operators out from central Palermo.
A special waiting area for passengers hoping to share a taxi is also outside the terminal. Sharing a private taxi can be as little as 8.00 euros per person for the trip into central Palermo. It is typical for 4 passengers to share a taxi to enjoy the lowest rates, and taxis usually take off the moment the last seat is filled. With some companies passengers need to pre-book their transfer, if they want to share a taxi.
With Radio Taxi Trinacria sharing starts from 10.00 euros per person, tel +39 091 225460 or tel +39 091 225455, www.radiotaxitrinacria.it.
Travelling with Autoradio Taxi, or Coop. Autoradio Taxi, to a city center location costs around 35.00 euros, tel +39 091 513 311, www.autoradiotaxi.it.
NCC Taxi Sicilia offers transfers from/to Palermo Airport from the city: tel +39 392 969 4466, info@bcctaxisicilia.it, www.ncctaxisicilia.it. Sharing should be booked at least 48 hours in advance.
Adriana Viaggi also offers transfers that can be booked in advance. The company operates between Palermo Airport and the city, and arranges transfers to Trapani too: www.adrianaviaggi.it, tel +39 320 925 4108.
Between 10.00 pm and 7.00 am, travelers should expect a 25% surcharge on the regular fare. From the airport, it takes around 35 to 40 minutes to reach central Palermo destinations. The cost can vary considerably, depending on the type of vehicle used and the number of passengers sharing. A typical fare to Palermo Central Train Station is around 40.00 to 55.00 euros for two to three people sharing.
Being dropped off at Corso Calatafimi in central Palermo costs around 45.00 to 55.00 euros and takes 35 minutes from the airport. A similar fare applies to destinations like Corso Vittoria Emanuele, Piazza della Vittoria, Piazza Giuseppe Verdi and Corso Alberto Amedeo.
Travelling beyond the city limits of Palermo should be arranged in advance to take advantage of fixed fees. A one-way trip to Agrigento costs ca 160.00 euros for up to 3 people sharing for the 2 hour 12 minute trip. Agrigento lies in the southwest of the island. The 1-hour tour to the lovely town of Trapani costs between 100.00 and 130.00 euros for up to 3 people sharing a private taxi.
The 40-minute journey to Scopello costs in the region of 70.00 to 91.00 euros, and a trip to Solunto, which lies ca 48 minutes away from Palermo, costs around 86.00 euros for 3 people sharing a taxi.
Caccamo is also a popular destination – the 105 minute trip with a private taxi costs from around 102.00 for 2 passengers.
It takes roughly 2 hours to get from Palermo Airport to historic Cefalù. The fare for such a trip is around 110.00 to 131.00 euros. A bit closer to Palermo, the town of Castellammare del Golfo is ever popular with tourists because of its ancient castle and harbour fortifications. Sharing a taxi with two others brings down the fare to around 60.00 euros for the 1-hour trip to the western coast.
Taxi fares to & from Palermo Airport (PMO)
Taxi Transfer Customer Reviews
Available Transfer Options